Jan's Gentle Paws Dog Grooming Services

​Prices are estimates based on pets that have been groomed regularly on a 1-6 week basis and may vary based on coat/size/breed of dog. Please call for more information.
DOGS Small or Medium 50 lbs or less ONLY.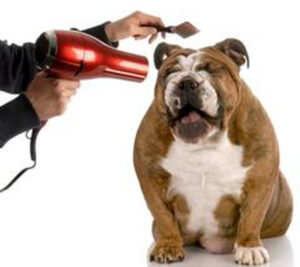 DELUXE BATH
$40 - Small short hair
$45 - Small long hair
$45- Medium short hair
$55- Medium long hair
When you bring your pup in for a bath, we will give them a custom bath (cleansing), conditioning treatment (hydration), cranberry facial, toenails trimmed, eye/ear cleaning, brushing/minor dematting, pad/sanitary trim, express the anal glands (if requested) and full blow dry. Upon request we will tidy up around the face, leg furnishings and a paw trim leaving your dog with a fresh clean cut look.​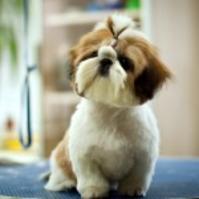 BATH & GROOM
$60 - Yorkies
$65 - Maltese, Shih-tzu, Toy poodle, Pomeranian
$60-$65 - Bichon, Schnauzer, Cavalier King Charles Spaniel
$55 - Small
$65 - Medium
Our Bath and Groom service is a full package grooming service for your dog. We include all of the pampering mentioned in our Deluxe Bath service and more. The Bath and Groom service includes puppy cuts, shave downs, breed specific styling or custom cuts. We also carefully review with you how you would like your dog to be cut to ensure that we get it done to your satisfaction. Your dog will get a full groom from top to bottom. We use only the best all natural products and techniques to give your pet the ultimate grooming experience.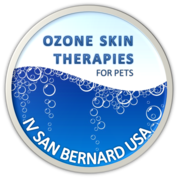 SKIN/COAT THERAPIES
Small Dogs add on $10-$15
Medium Dogs add on $20-$25
Hydro-Massage Ozone Treatments add-on $20
Therapies include applications for Allergies, Bacterial Infections, Fungal/Yeast Infections, Parasites, Itching, Hair Loss, Hot Spots and more! Add on Ozone to speed up recovery time for $20.
Let your pet luxuriate in smooth bubbles of ozone during the bathing process and at the same time deep cleanse the skin and coat of any impurities that may cause itching, allergies, infections and more!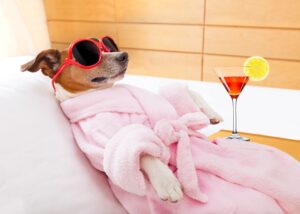 ADD-ON SPA TREATMENTS
Facials $5
Full Body Wraps $10-$20
(Depending on size of dog.)
Oils Therapy $7
Mineral Foot Soak $7
Deodorizing smelly coats $20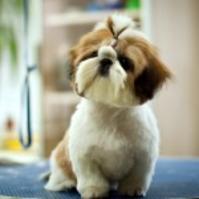 DEMATTING
Add $25 for Excessive Matting
Dematting can be painful and very stressful for our pets and may traumatize your dog for life from grooming! At Jan's Gentle Paws we believe that all dogs should be humanely groomed. We will make our best effort to de-mat a coat if we believe that it will not hurt your animal. If this is not a possibility, we will work with the owner to determine how we should proceed.
For regular maintenance, I will gladly show owners how to take care of their dog's coats.​
Prices are estimates based on pets that have been groomed regularly on a 1-6 week basis and may vary based on coat/size/breed of dog. Please call us for more information.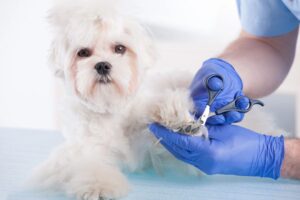 NAILS ONLY
Jan will carefully trim your dogs nails to make sure they don't get too long.
Nails Only $12.00​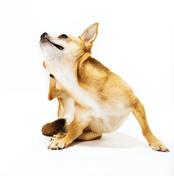 FLEA TREATMENT
Starting at $10
If your dog has fleas, we will use a natural flea shampoo to help manage the situation. If the flea problem is severe, our groomers need to spend extra time to pick each flea off of the dogs body, hence the small charge for the time spent. It is an owners responsibility to make sure that their dog is on a flea preventative to avoid flea problems!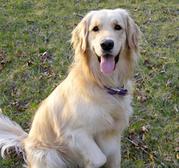 SHED-LESS
Packages begin at $10
We use a 3 step shampoo & conditioner treatment to decrease shedding. Soothing Mud Mask, Cleansing and Hydration. Our furry pet parents swear by it!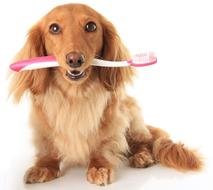 TOOTH BRUSHING
The dental service includes a tooth brushing with an all natural toothpaste and topped off with a minty fresh breath spray. In our fresh water bowl we include an oral care water additive which addresses plaque & tartar. Good oral habits make healthy dogs! $5.00